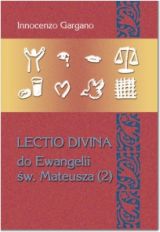 Darmowa dostawa od 150 zł
Paczkomaty 10 zł
Poczta Polska 15 zł
Za pobraniem 15 zł
Opis
Niniejszy tomik jest kontynuacją kompletnej lectio Ewangelii św. Mateusza i jego pierwsze rozdziały nawiązują do tego, co autor wyłożył już w zwięzłym komentarzu do Ewangelii Dzieciństwa. W centrum tych uwag do pierwszej wielkiej sekcji Mateuszowego tekstu znajduje się Kazanie na górze. Na jego początku odkrywamy błogosławieństwa. Czy należy je interpretować jako "manifest etyczny" chrześcijańskiego postępowania? "Wydaje mi się, że fragment ten nie jest jakimś wykazem, nie «opisuje» rzeczy, które trzeba zrobić lub których robić nie należy, ale po prostu szkicuje ikonę Jezusa z Nazaretu. Inaczej mówiąc, wydaje mi się, że każde z tych błogosławieństw jest jakimś szczególnym odcieniem jednej tajemnicy Osoby Jezusa z Nazaretu. W rzeczywistości to On jest syntezą wszystkich błogosławieństw, to On jest ubogi w Duchu, to On jest smutny, to On jest cichy, to On pragnie i łaknie sprawiedliwości, to On jest miłosierny, to On jest czystego serca, to On czyni pokój i to On jest prześladowany dla sprawiedliwości. (…) Dlatego interioryzacja tego tekstu i pójście za Jezusem są tym samym" (fragment książki).
Pozostałe książki z tej serii
Inne pozycje - Innocenzo Gargano OSBCam.